GREEK EXTRA VIRGIN OLIVE OIL
Superior category olive oil obtained directly from olives and solely by mechanical means
Available in 3L & 1L packaging.

Originated in Heraclion, Crete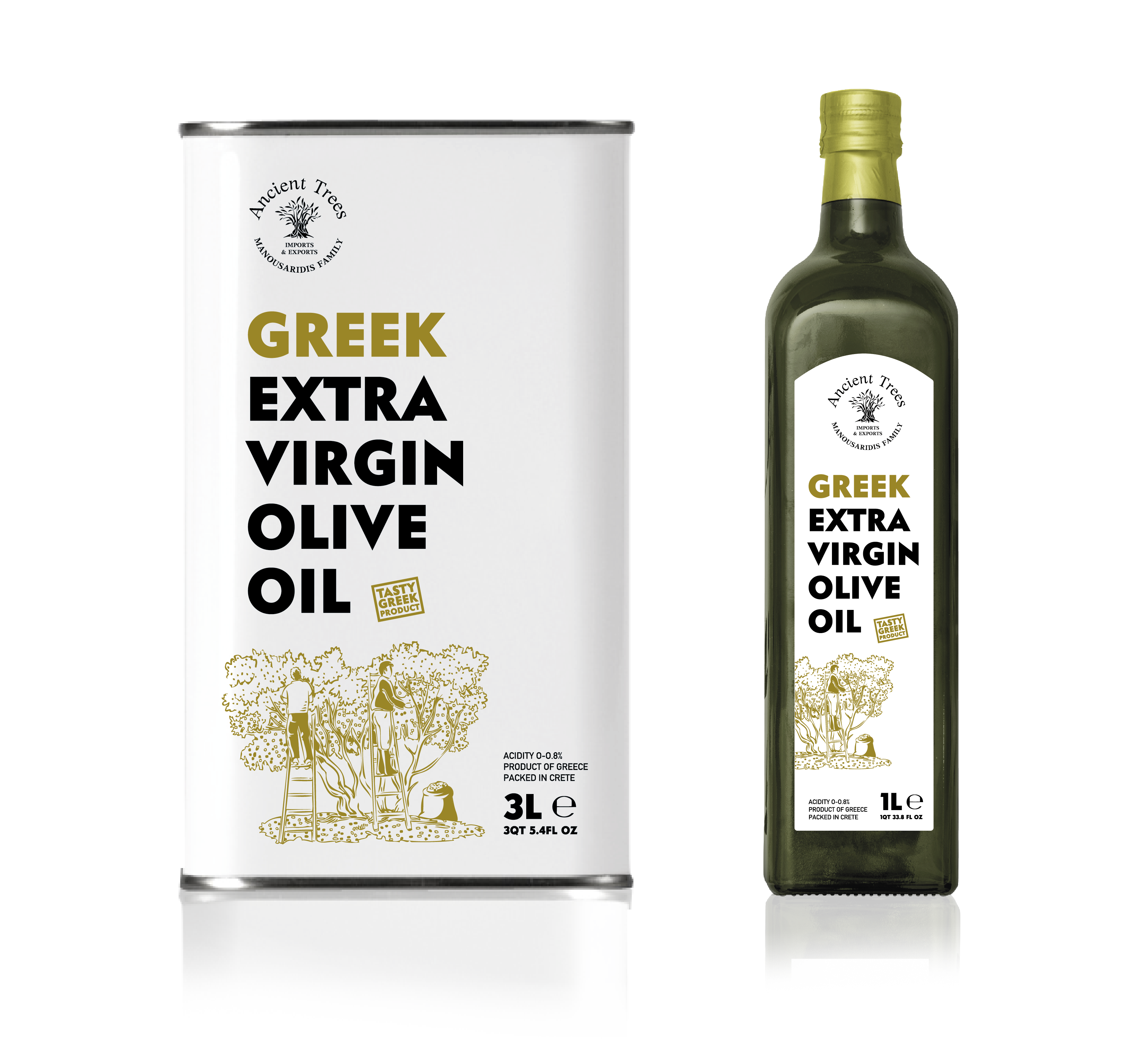 GREEK EXTRA VIRGIN OLIVE OIL
Superior category olive oil obtained directly from olives and solely by mechanical means
Available in 3L & 1L packaging.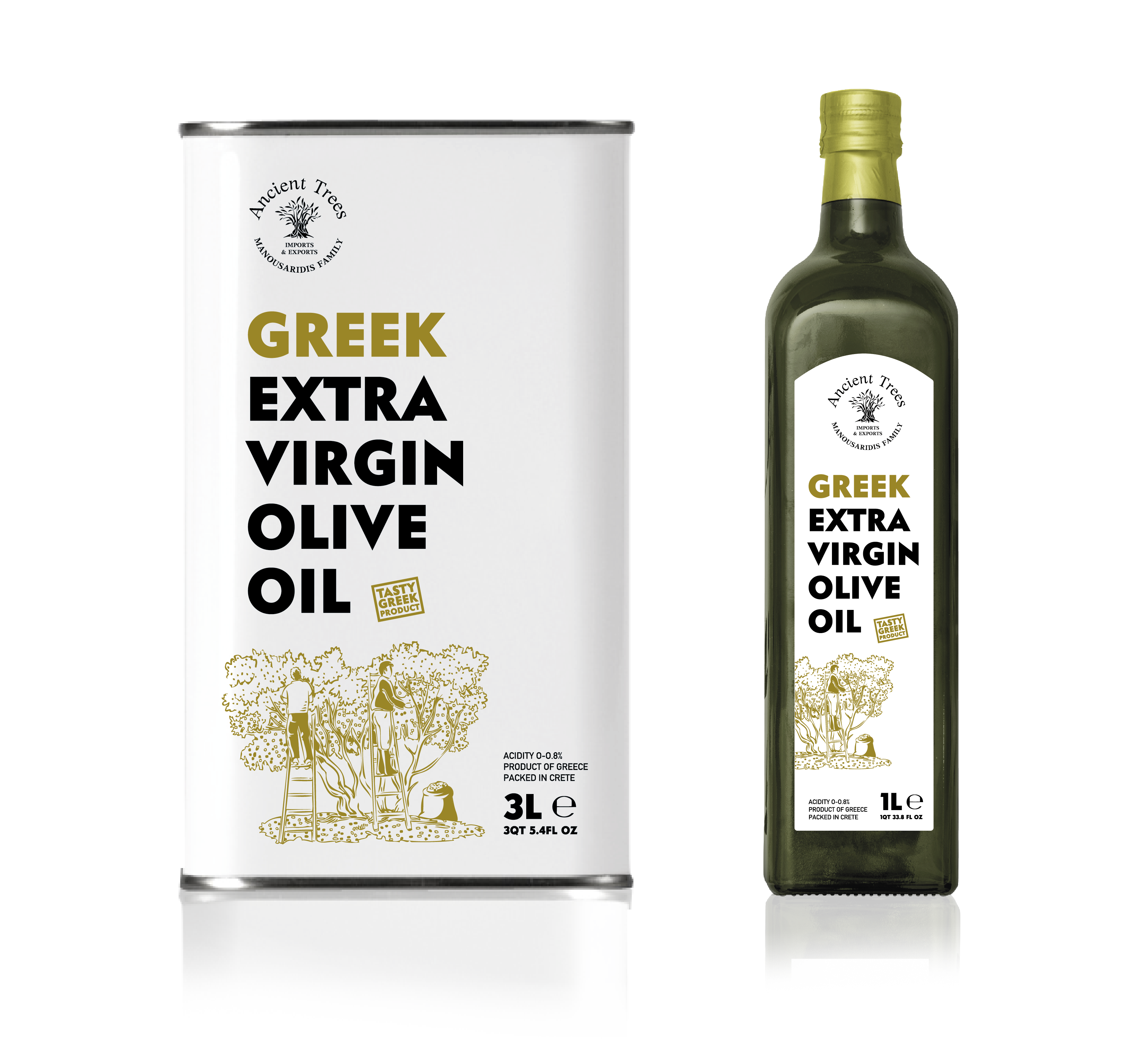 Originated in Heraclion, Crete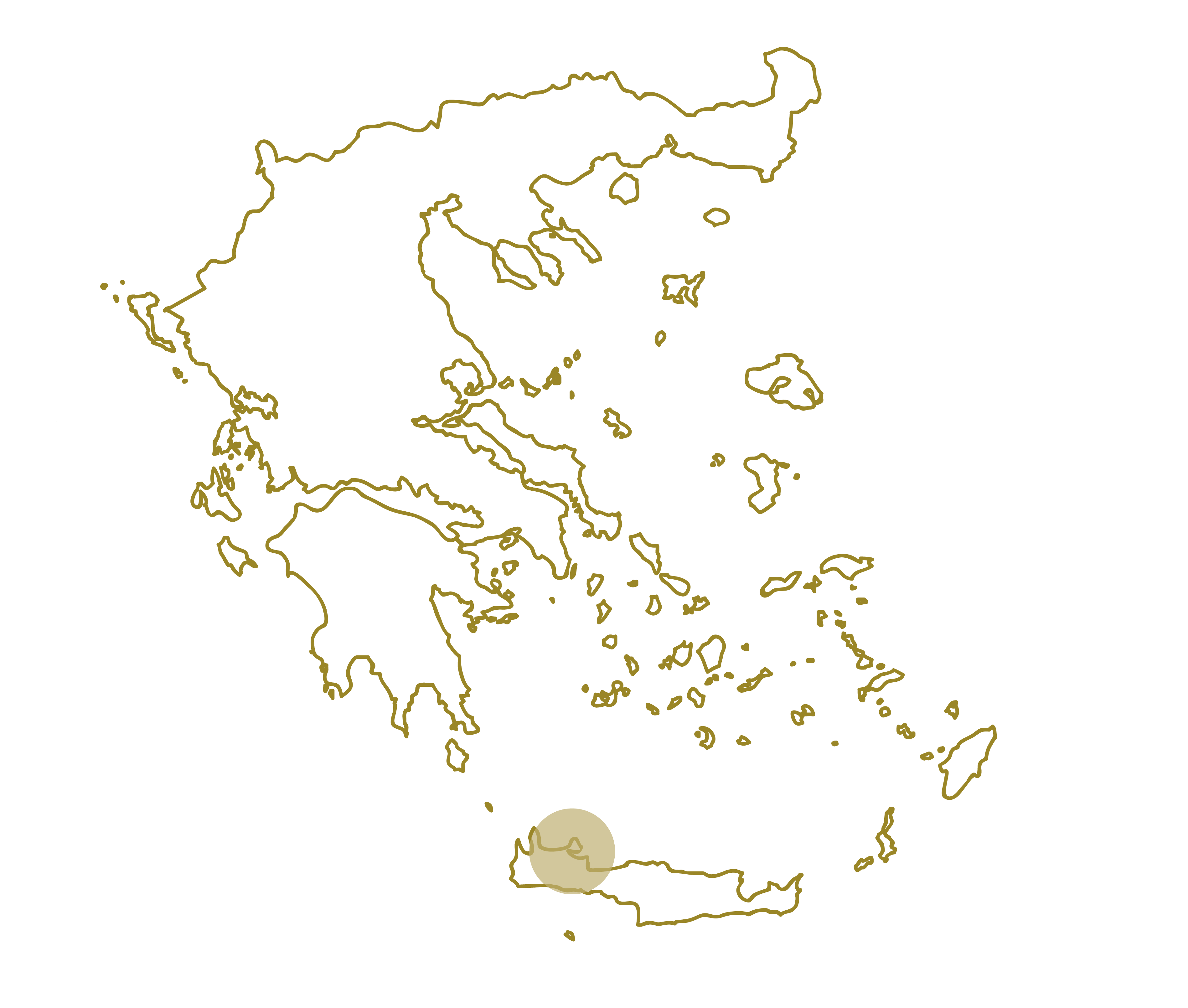 100% Greek extra virgin olive oil
| | |
| --- | --- |
| Nutrition Declaration | per 100ml |
| Energy: | 3.470.6kj/837.5kcal |
| Total fat: | 93.8g |
| Monounsaturated fat: | 73.7g |
| Polyunsaturated fat: | 6.7g |
| Carbohydrates: | 0g |
| from which Sugars: | 0g |
| Proteins: | 0g |
| Salt: | 0g |
Not a significant source of dietary fiber, sugars, vitamin A, vitamin C, calcium and iron
*Percent Daily Values are based on a 2,000 cal. diet
KEEP IN A DARK AND COOL PLACE
Heraclion

CRETE

It is a coastal town, Midwest of Crete, with Mediterranean climate – hot and dry summer and mild winter. These conditions are ideal for the development of oil trees and the enrichment of Cretan olive oil with the most qualitative characteristics.

The history of Cretan olive oil goes back hundreds of years and its origin is placed in the time of the ancient Minoans. Findings were discovered in the palace of Knossos at the 4th BC millennium, like utensil storage of olive oil, while the economy of the island was based on olive oil cultivation and trading in mainland Greece, north coast of Africa and Middle East, making the Cretans the first olive oil exporters.
Heraclion  produce about 30.000 tones of olive oil per year, of which 75% is extra virgin olive oil.

The monumental old growth olive trees of the area are the evidence for the hundreds years of delivery and history, while some of them have been identified by UNESCO as monuments.

Greek mythology connects the blessed fruit of the olive with Crete, as well as the birthplace of goddess Athena, who was the daughter of Zeus and a person identified with olive because of her struggle with Poseidon for the name of Athens city, referred to the river Tritons in Crete
" 100% Greek Extra Virgin Olive Oil "
Consuming Extra Virgin Olive Oil is not a luxury, it is your everyday right!